Pledge to receive your World Toilet Day pack!
To commemorate this World Toilet Day 2022, we are offering the first 200 followers a copy of the campaign's new "loo read", Talking Sh*te. This new resource offers a detailed look into our toilets throughout history and a contemporary overview of our global status of safe sanitation. In addition, each lucky follower will receive a coveted GunkPot, a container for storage of cooled fats, oils and grease (FOGs) from cooking.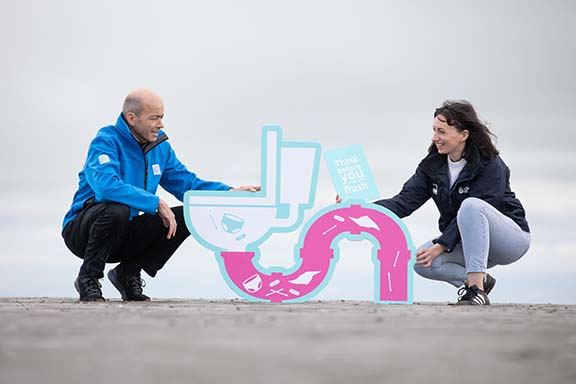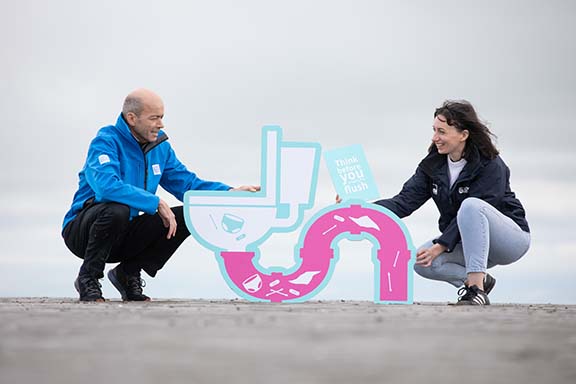 World Toilet Day 2022
November 19th is UN World Toilet Day, a day to illustrate the importance of the safe and well managed sanitation around the world. The theme for this year's World Toilet Day is 'Making the invisible visible'. This is about understanding why the connections between the toilet, the natural environment and human rights is so important. If waste such as wipes are flushed down the toilet, they can end up in rivers or on a beach, affecting water quality and marine life. A simple solution is to put a bin in the bathroom, only flush the 3P's – pee, poo and paper down the toilet; everything else belongs in the bin.  
Why pledge to support TBYF?
Sewage related litter is having a huge impact on our marine and natural environment, please join us to stop sewage related litter. Support the Think Before You Flush Campaign and the Think Before You Pour Campaign by pledging your support.
By pledging your support, you will receive regular emails on the progress of the campaign and ways in which you can get involved. You can also request TBYF resources to raise awareness for the campaign
By doing so:
You commit to only flushing the 3P's (pee, poo and paper) down the toilet

And you'll let people around you know about the campaign and simple ways that they can help from home, at work, at school and in your community
Pledge and receive your World Toilet Day pack