Think Before You Flush Video Competition 2016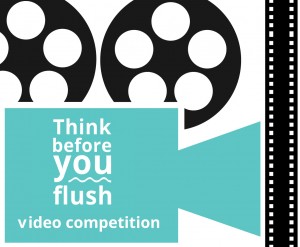 The Think Before You Flush video competition winners and shortlist is now below!
The Think Before You Flush team invited third level students to join us in promoting a better understanding of the campaign by submitting a 1-2min campaign video for the 'Think Before You Flush' or 'Think before You Pour' initiatives. The competition is run by Clean Coasts (An Taisce) and Irish Water. The first prize for this competition is €1000, second prize is €500 and third prize is €250. There is also a People's Choice Prize, of €500, that will go to the video with the most public views.
Closing Date was 4th November 2016
1st Place
R. O'Connor and L. Berg, Think Before You Flush
2nd Place
Aoife Carolan, Think Before You Flush
3rd Place
Pavol Hlavac, Think Before You Flush
People's Choice
Alex Notter, Dont Rush the Flush
Shortlisted Entries – 2016
James O'Flynn, Flush With Sense
Jessica Drew, Think Before You Flush
Julien Torrades, Think Before You Flush
Anne Burke, Bubbles 1085 3 Wipe it Out
Aine MacNally, Barry The Toilet
Andrew ÓDonnghaile, Think Before You Flush An Epic Journey